Hire full-time, outsourced teams in India.
Offshore Outsourcing Made Easy. Secure. Scalable. Experienced.
Low Cost Experienced Teams Save you 40-60% 
Secure. Scalable. Reliable. Low Cost
We serve all sizes of businesses, from startups to Fortune-500 companies. Team sizes: 1 to 100+
Experienced staff to support you
Average Cost Savings (compared to in-house costs)
Years in Business serving clients
Modern Processing Facilities
Businesses who engage with us save 40-60% on employment costs. Contact us today.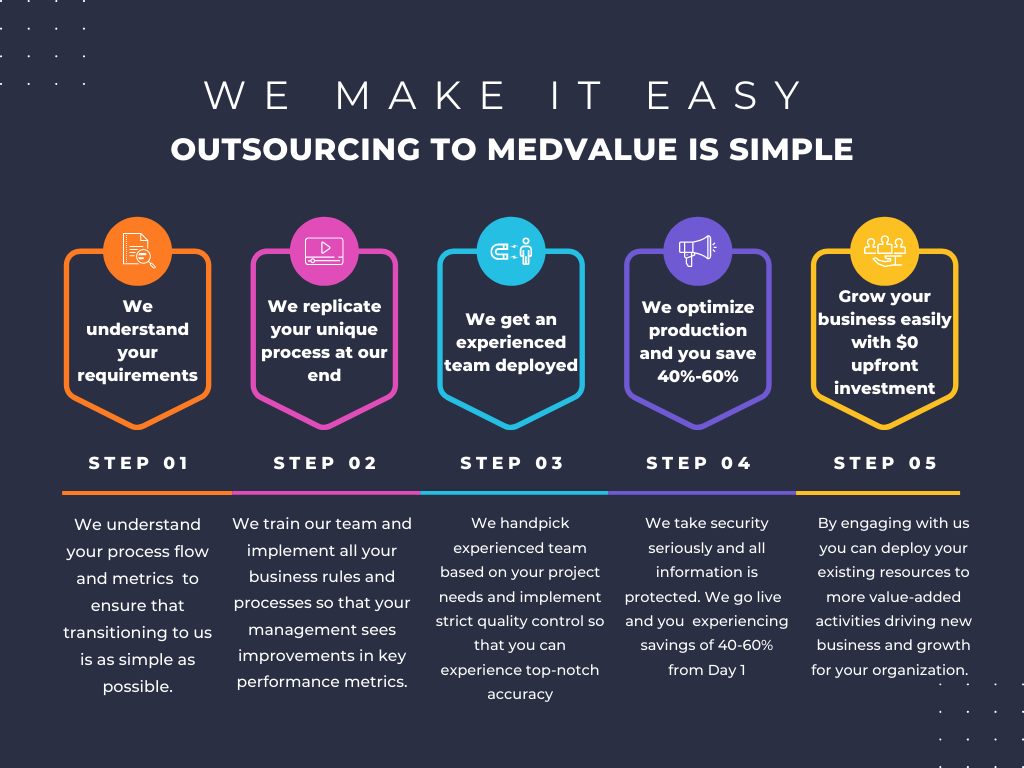 Testimonials
We appreciate your business.
Is outsourcing right for your business?
Contact us or call us today and we will demonstrate it with a free no-cost no-obligation confidential trial of our services.

MedValue is one of the leading high volume provider of outsourced Data Entry Services to clients nationwide. We specialize in all types of Data Entry, Data Mining, Data Processing and Data Conversion in various industries such as Healthcare, Web/eCommerce, Transportation, Infrastructure, Manufacturing, Research, Finance & Insurance, Universities & Education, Direct Marketing, Real Estate/Mortgage, Retail, Wholesale, Distribution, Legal, and Government & Non-Profit. Cive us a call now on +1-877-528-1683 or fill out this form >>>